FLIRT by Adriana Locke
Genre/Tropes: Contemporary Romance/Office Romance/Fake Dating/Friend to Lovers
From USA Today and Amazon Charts Bestselling author comes a "fun and flirty!" fake dating situation between two coworkers that quickly straddles the line between friends and lovers.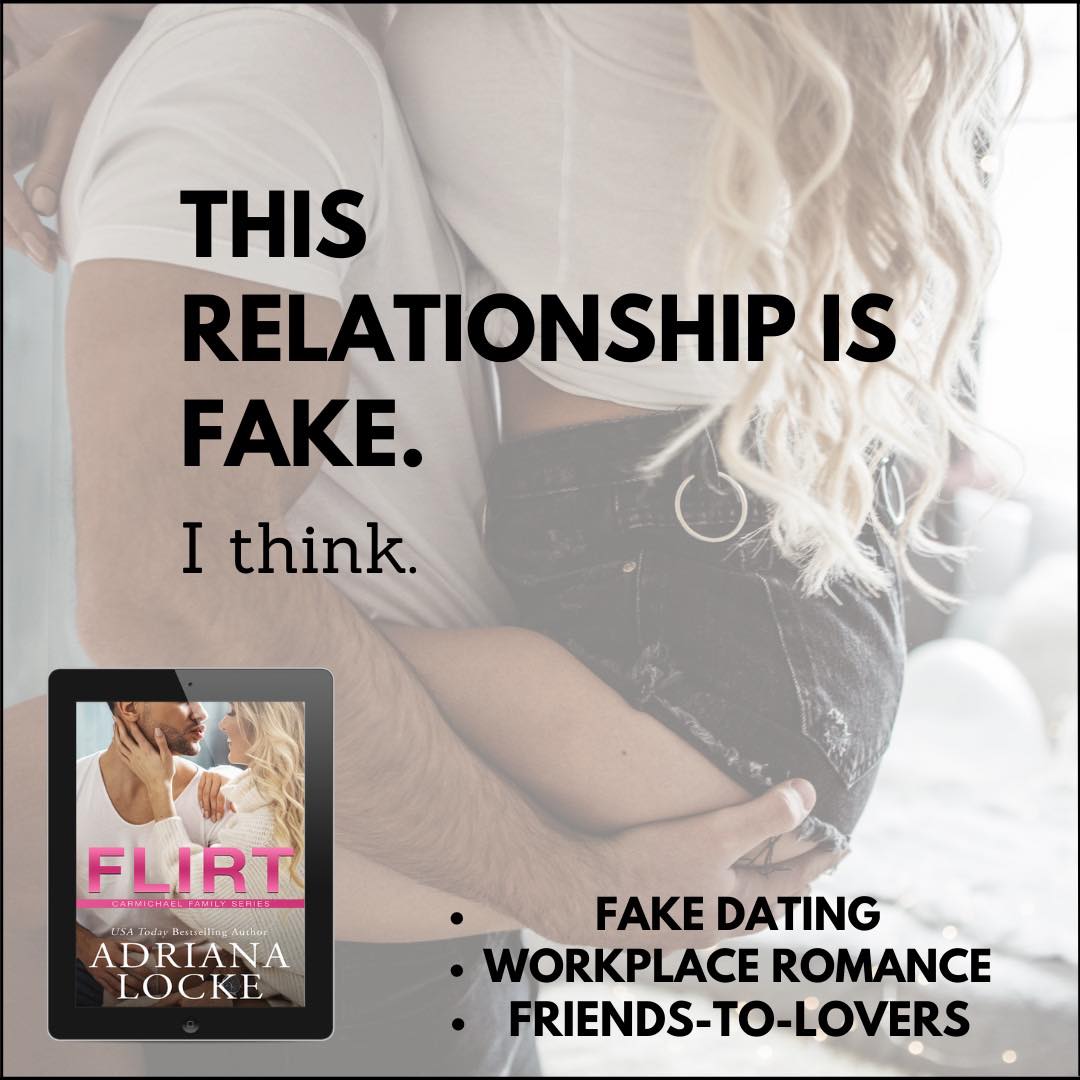 EXCERPT:
Our laughter fills the lanai, mixing with the sound of the water trickling from the hot tub into the pool. It feels like I've had a shot of tequila and am settled in for the night.
It's nice.
"What about you?" I ask her, lifting my legs and laying them on the ottoman next to her. "What would you be doing if you weren't here with me right now?"
"Probably deciding on the paint color for Parasol Place. Maybe having drinks with Jovie. Sometimes Smokey's has live music on the weekends, and I go sit on the beach and listen." She shrugs. "I do all sorts of stuff."
As much as I've thought about Brooke, I've never pictured her having a life—doing things like a normal person. She's always been Work Brooke, coming at me with designs and prices, or Fantasy Brooke. In that case, she's usually naked or in my T-shirt and bent over an apparatus of some sort.
Her doing normal people stuff is an interesting concept.
"What are you thinking?" she asks me.
Your peach-shaped ass up in the air while you watch me pound into you over your shoulder.
I roll my tongue around my mouth. "You don't want to know."
"I asked, didn't I?"
Your lips wrapped around my cock while I thread my fingers through your hair and come down your throat.
"Trust me," I say. "You don't want to know."
But I think she does know. I think she has an idea, anyway.
She turns toward me in a way that makes me place one of my legs on the other side of her, effectively boxing her in.
I make every effort to stay calm. Control my breathing. Keep my hands locked on the armrests. Don't move a muscle. Because seeing her like this—in my house, between my thighs—is a little more than I was expecting to have to deal with tonight.
It feels a bit more than a game of pretend.
Her hands rest just above my knees. She smirks.
Damn this woman.
"Fine," she says, squeezing her fingertips into my jeans just hard enough for me to feel it. "Don't tell me. That's fair because I'm not telling you what I'm thinking about either."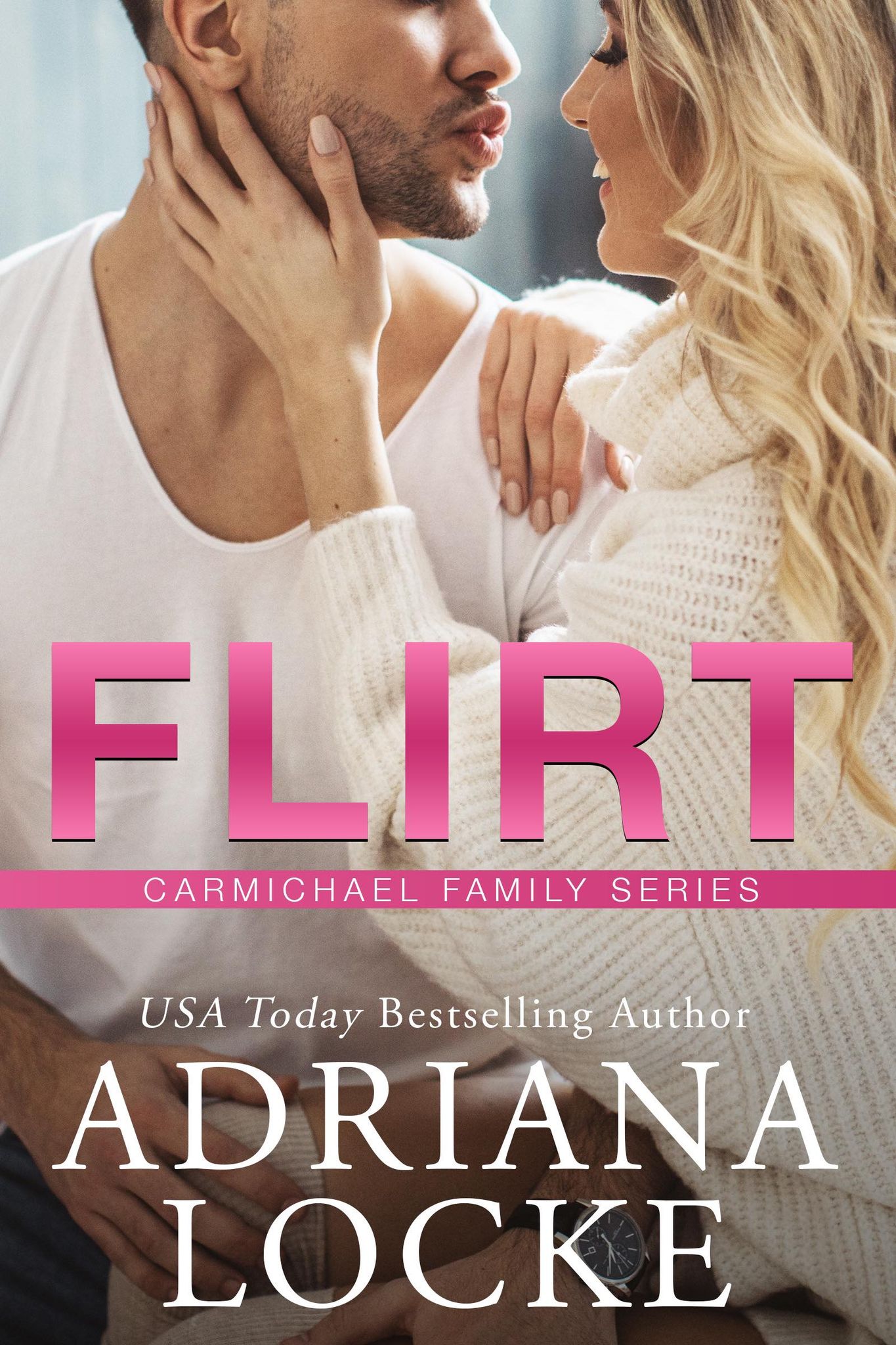 Blurb:
WANTED: A SITUATION-SHIP
I'm a single female that's tired of relationships ruining my life. However, there are times when a date would be helpful. If you're a single man, preferably mid-twenties to late-thirties, and are in a similar situation, we might be a match.
Candidate must be handsome, charming, and willing to pretend to have feelings for me (on a sliding scale, as the event requires). Ability to discuss a wide variety of topics is a plus. Must have your own transportation and a (legal) job.
This will be a symbiotic agreement. In exchange for your time, I will give you mine. Need someone to flirt with you at a football party? Go, team! Want a woman to make you look good in front of your boss? Let me find my heels. Would you love for someone to be obsessed with you in front of your ex? I'm applying my red lipstick now.
If interested, please email me. Time is of the essence.
About the Author:
USA Today and Washington Post bestselling author Adriana Locke lives and breathes books. After years of slightly obsessive relationships with the flawed bad boys created by other authors, Adriana has created her own.
She resides in the Midwest with her husband, sons, and two dogs. She spends a large amount of time playing with her kids, drinking coffee, and cooking. You can find her outside if the weather's nice and there's always a piece of candy in her pocket.
Connect w/Adriana: