THE PLAYER NEXT DOOR BY K.A. TUCKER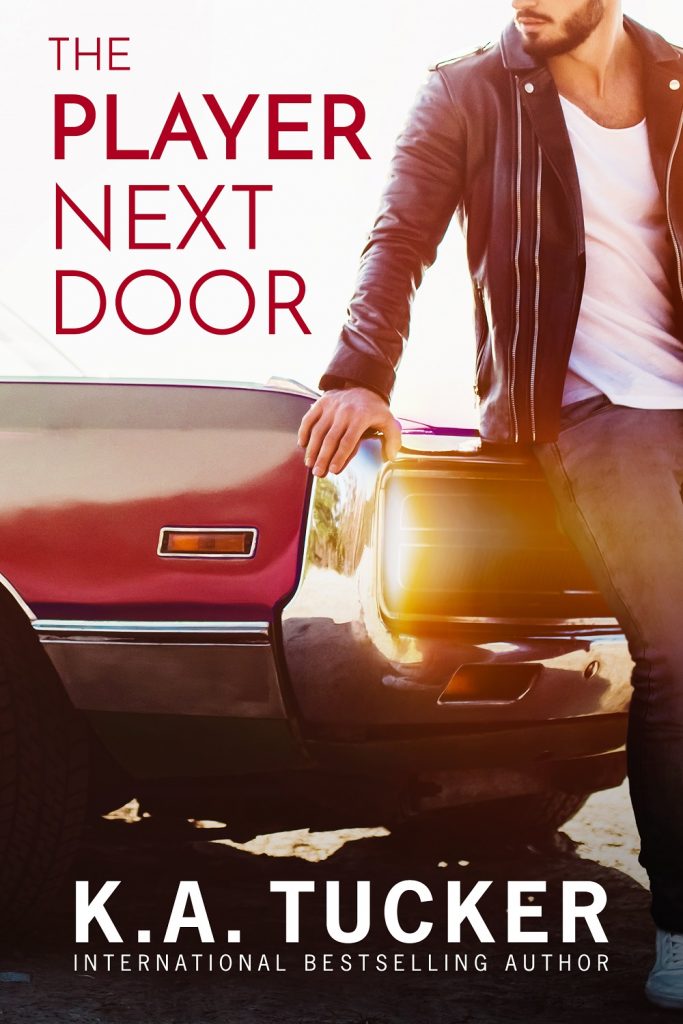 From the international bestselling author of The Simple Wild and Ten Tiny Breaths comes a new second-chance, hate-to-love romance.
The Player Next Door by, USA Today bestselling author, K.A. Tucker, is now live!
Scarlet Reed has returned to Polson Falls, convinced that twelve years away is long enough to shed her humiliating childhood identity as the town harlot's daughter. With a teaching job secured and an adorable fixer-upper to call home, things in her life are finally looking up.
That is, until she finds out that Shane Beckett lives next door.
Shane Beckett, the handsome and charismatic high school star quarterback who smashed her heart. The lying, cheating player who was supposed to be long gone, living the pro football dream and fooling women into thinking he's Prince Charming. Shane Beckett, who is as attractive as ever and flashing his dimples at her as if he has done no wrong.
Scarlet makes it abundantly clear that old wounds have not been forgotten. Neighbors they may be, but friends they most certainly are not. She won't allow herself to fall for the single father and firefighter again, no matter how many apologies he offers, how many times he rushes to her aid, or how hard he makes her heart pound.
But as she spends more time with him, she begins to fear that maybe she's wrong. Maybe Shane has changed.
And maybe this time she's the one playing herself—out of a chance at true happiness.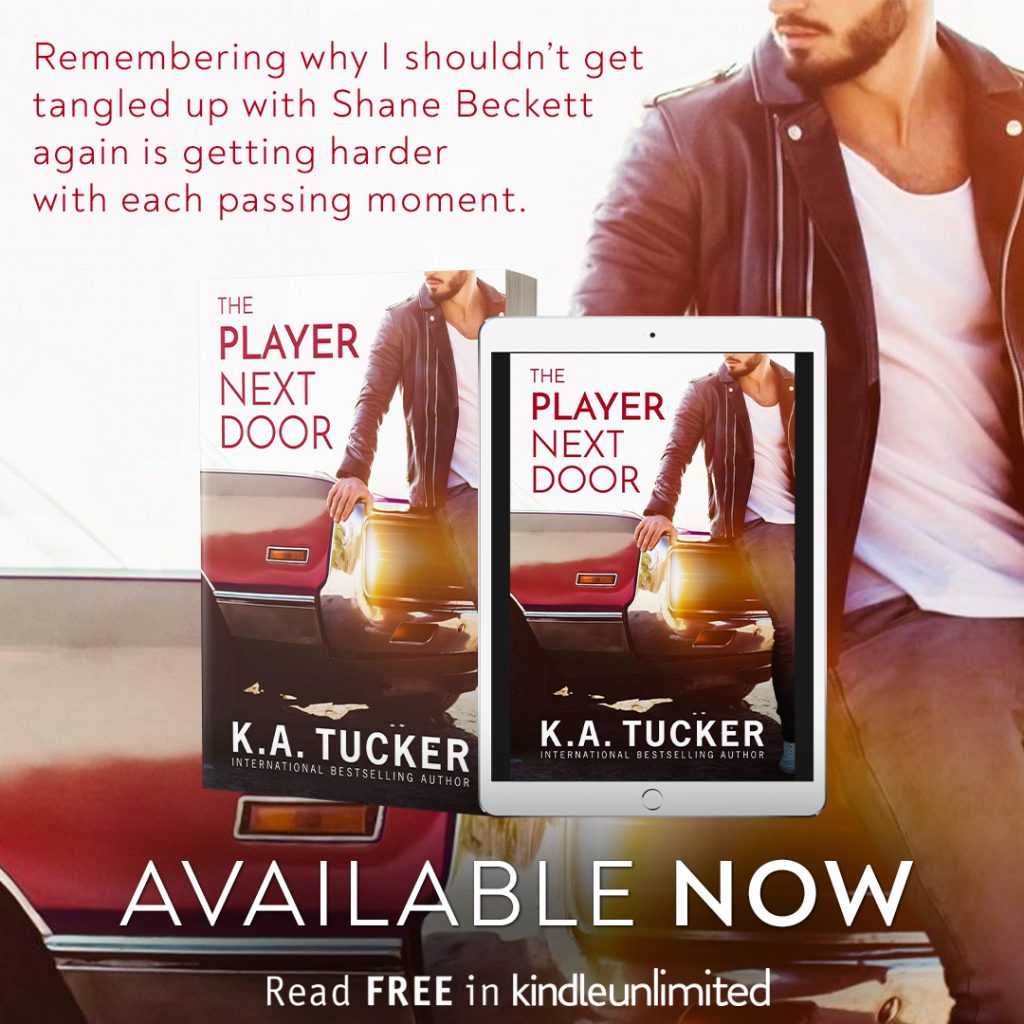 Download today or read for free in Kindle Unlimited!
Review:
I always love a K A Tucker book and The Player Next Door doesn't disappoint!
The Player Next Door is a second chance romance that follows Scarlet as she returns to her hometown for her dream job, but what she didn't know was that the boy who broke her heart in high school lives right next door.
I really enjoyed reading this book and it was the perfect book to spend the day reading on a summers day. I got lost into the world of Shane and Scarlet and felt the chemistry between them straight away. I loved that Shane unapologetically showed how he felt as he just wanted to show Scarlet how he really felt.
All around this is a good story and I really did like it. I could feel the intense emotions that the characters had for each other fly off the pages.
I would recommend this as a great read this summer!
*ARC kindly provided in exchange for an honest review*
About K.A. Tucker:
K.A. Tucker writes captivating stories with an edge.
She is the USA Today bestselling author of 17 books, including the Causal Enchantment, Ten Tiny Breaths and Burying Water series, He Will Be My Ruin, Until It Fades, Keep Her Safe, and The Simple Wild. Her books have been featured in national publications including USA Today, Globe & Mail, Suspense Magazine, First for Women, and Publisher's Weekly. She has been nominated for the Goodreads Choice Award for Best Romance 2013 for TEN TINY BREATHS and Best Romance 2018 for THE SIMPLE WILD. Her novels have been translated into 16 languages.
K.A. Tucker currently resides in a quaint town outside of Toronto with her family.
Connect with K.A. Tucker:
Website: https://www.katuckerbooks.com/